The iconic "Double Decker Bus" is set to make its debut in its electric avatar in Mumbai!
December 18, 2022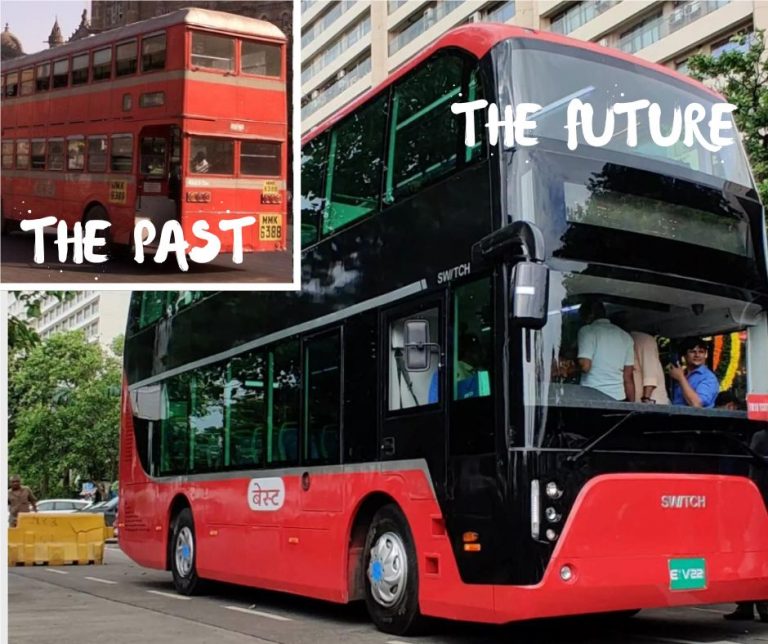 One of the most iconic features of Mumbai has been the Double decker buses and I was ecstatic to see the electric version of it which is due to start operations in January 2023.
I still remember that one of the items on my bucket list when I first landed in the city for my internship was to ride on the front seat of the upper deck of this iconic mode of transport.
Some trivia about the Double Decker Bus:
⚡

Double-decker buses were introduced in Mumbai in 1937
⚡

It was not until 1955 that an Indian firm, Ashok Leyland, began producing them. Before that, buses were all produced by foreign companies like Daimler, AEC (Associated Equipment Company), and Leyland Motors
⚡

The EV version is manufactured by Switch Mobility which is a subsidiary of Ashok Leyland
⚡

The EV bus has a range of 250 kms for intracity operations
⚡

The New avatar is Fully Air-conditioned
⚡

It can ferry nearly twice the number of seated passengers as compared to a single decker bus with just 18% increase in kerb weight
⚡

Switch India has already secured an order of 200 electric double-decker buses in Mumbai

Look forward to this new version on the road in the new year!!

This article is a personal insight of Mr. Gundeep Singh [Founder, Simplease]